My Blog
Posts for: December, 2017
By Jose I. Arauz, DMD, PA
December 29, 2017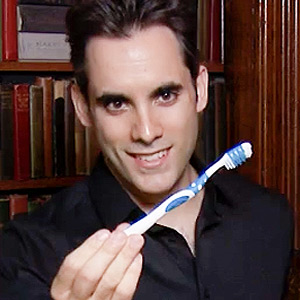 Magician Michel Grandinetti can levitate a 500-pound motorcycle, melt into a 7-foot-tall wall of solid steel, and make borrowed rings vanish and reappear baked inside bread. Yet the master illusionist admits to being in awe of the magic that dentists perform when it comes to transforming smiles. In fact, he told an interviewer that it's "way more important magic than walking through a steel wall because you're affecting people's health… people's confidence, and you're really allowing people to… feel good about themselves."
Michael speaks from experience. As a teenager, his own smile was enhanced through orthodontic treatment. Considering the career path he chose for himself — performing for multitudes both live and on TV — he calls wearing an orthodontic device (braces) to align his crooked teeth "life-changing." He relies on his welcoming, slightly mischievous smile to welcome audiences and make the initial human connection.
A beautiful smile is definitely an asset regardless of whether you're performing for thousands, passing another individual on a sidewalk or even, research suggests, interviewing for a job. Like Michael, however, some of us need a little help creating ours. If something about your teeth or gums is making you self-conscious and preventing you from smiling as broadly as you could be, we have plenty of solutions up our sleeve. Some of the most popular include:
Tooth Whitening. Professional whitening in the dental office achieves faster results than doing it yourself at home, but either approach can noticeably brighten your smile.
Bonding. A tooth-colored composite resin can be bonded to a tooth to replace missing tooth structure, such a chip.
Veneers. This is a hard, thin shell of tooth-colored material bonded to the front surface of a tooth to change its color, shape, size and/or length; mask dental imperfections like stains, cracks, or chips, and compensating for excessive gum tissue.
Crowns. Sometimes too much of a tooth is lost due to decay or trauma to support a veneer. Instead, capping it with a natural-looking porcelain crown can achieve the same types of improvements. A crown covers the entire tooth replacing more of its natural structure than a veneer does.
If you would like more information about ways in which you can transform your smile, please contact us or schedule an appointment for a consultation. You can also learn more about the techniques mentioned above by reading the Dear Doctor magazine articles "Teeth Whitening," "Repairing Chipped Teeth," and "Porcelain Crowns & Veneers."
By Jose I. Arauz, DMD, PA
December 14, 2017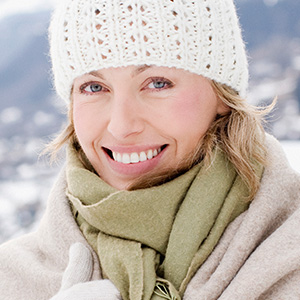 As the old song says, "'Tis the season to be jolly." And for many of us, the year-end holidays offer a perfect opportunity to break out of our daily routine and get together with co-workers, friends and family. Whether it's a casual gathering at home or a night on the town, one thing is for sure: There's likely to be plenty of food and drinks at hand to keep the good times rolling.
We're not going to say that you should never indulge in a sugar cookie or a tumbler of eggnog. But everyone knows that too much of a good thing can be bad for your health. So here are some simple tips to help keep your oral health in good shape while you're enjoying the holiday season.
Choose Healthier Snacks — good-tasting munchies don't have to be bad for you. Plant-based hors d'oeuvres like hummus with raw vegetables can be just as delicious and satisfying as chips and dip—and a lot healthier, with plenty of vitamins and fiber, and little or no sugar. Cheese, yogurt and other dairy products, eaten in moderation, can actually be beneficial for your oral health: they can stimulate the flow of saliva and restore minerals to the teeth. If you choose to eat sweet snacks, limit them to around mealtimes. That way, your mouth gets a break from sugar and acid in between meals.
Drink Plenty of Water — Sure, there are plenty more exotic beverage choices. But for better health, alternate those fancy drinks with glasses of water. Sugary, acidic beverages like soda (or even juice) can feed decay-causing bacteria and weaken the tooth's enamel, leading to cavities. Alcohol dries out the mouth, which can cause a number of oral health problems. But water promotes the body's production of beneficial saliva, and keeps you healthy and hydrated. It also helps neutralize tooth-eroding acid and wash away sticky food residue that can cling to your teeth.
Don't Neglect Your Oral Health Routine — Sure, between frantic holiday shopping and eagerly anticipated get-togethers, it may seem like there aren't enough hours in the day. But it's always important to maintain your regular oral health routine—and even more so at this time of year. Brushing twice a day for two minutes each time and flossing once a day are proven ways to prevent cavities and gum disease. Find a few minutes to take care of yourself and you can keep your smile looking good all year long.
The holidays are a time for friends, family, fun and celebration. We offer these suggestions with our best wishes for a safe and healthy season. If you would like more information about how to maintain good oral health—during the holidays or any time of year—please contact our office or schedule a consultation. Read more in the Dear Doctor magazine articles "Nutrition and Oral Health" and "10 Tips for Daily Oral Care at Home."